Shifting goals
25 November 2018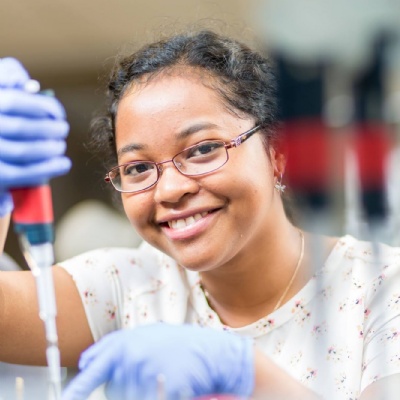 Sarobidy Randriamihaja, Lester B. Pearson '11
Hometown: Antananarivo
Hello!
Non-malagasy people know me as Antsa. Malagasy folks know me as Sa, short for Sarobidy.
I am a Pearson College graduate, class of 2011.
What I've been up to since Pearson:
I had dreams of becoming a medical doctor since I was little. In the hopes of achieving those dreams, I focused on the life sciences at Pearson, continued on with a Biochemistry major during undergrad at Macalester College (class of 2015), got paid less than minimum wage doing research during summers, pursued a Master's degree in the same field at McGill University (class of 2017), and published a few papers.
I am currently in the field of technology: programming and data science. My current job involves automating banking processes for detecting fraudulent transactions. I am slowly moving towards my next career goal towards drawing insights from data using machine learning. Moral of the story: you never know what you're going to end up doing.